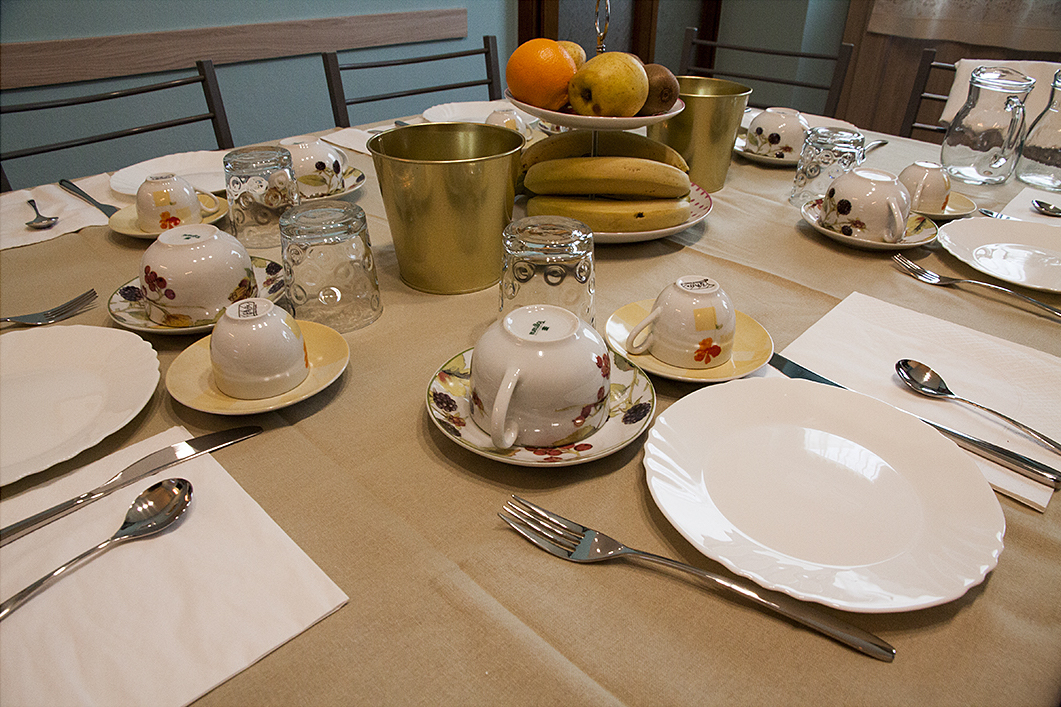 The buffet breakfast is available from 7 to 9.30 am. A wide selection of sweet and savoury, hot and cold beverages and food awaits you in the kitchen when you awake.
During the day, in the kitchen you'll find:
Coffee machine with coffee capsules, ginseng, cappuccino or chocolate
Kettle for tea, herbal infusions, chamomile
Microwave oven
Please tell us about any allergies or food intolerances when making your reservation. Pets are not allowed in the kitchen area durin breakfast.